Not too long ago we submitted a challenge to our customers and followers. We wanted to see the most bad a** blue collar workers on the planet using our gear. We figured we would get some cool footage if we sweetened the deal with a prize- a GoPro camera accompanied by a boatload of accessories to go with it.
What We Were Looking For
We really wanted to see arborists, tower dogs, marine riggers, linemen, construction workers, dock workers, and rescuers doing their thing. It really gives us a lot of pride to see our customers out there getting gnarly, working hard, and making their dreams come true.
We only had a few rules. The first was that we needed the submissions by Valentine's Day. We are romantic like that.
Otherwise, contestants needed to show that they were a Blue Collar Bad A**. They needed to be 18 because this type of work is not for children. Images could not be enhanced because we only wanted the real deal. They couldn't be doing anything against the law in the video, because we didn't want to get sued or arrested. Also in our goal to not get sued, we couldn't allow any music or outside media.
What We Got
We got a lot of great submissions. People submitted videos and photos where they were doing incredible things on the job. We knew that we had some incredible people supporting us, but we were still amazed by how much cool stuff we got.
The Winner
It was a tough decision, but we could only choose one winner. We would like to congratulate Elizabeth S. for submitting the prize-winning video. She is now the owner of a GoPro, some cool gear to go with it, and all of the glory that goes with being a Bad A**.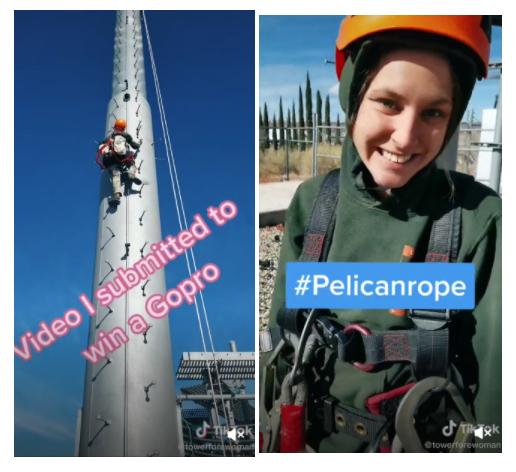 Behind The Scenes
To put together this contest, we partnered with our close friends and neighbors at US Rigging. US Rigging helps us out with distributing our products and we collaborate with them frequently. It only seemed natural to link up with them for this project too.
Stay Tuned For More
We really had a blast putting together this contest and checking out everyone's submissions.Thanks to everyone who sent in their pics and vids. Keep an eye out for more contests in the future. You could be our next winner!